LINDA FAYE LEHMAN RECEIVED 2005 PAUL W. BRAND AWARD 
<![if !supportEmptyParas]> <![endif]>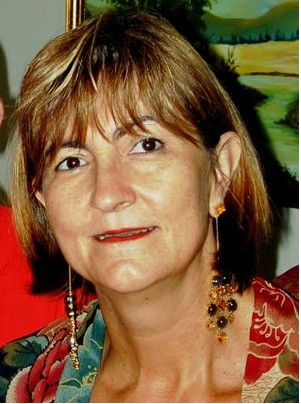 <![if !supportEmptyParas]> <![endif]>
Last Friday September 23, at the 2005 Joint Annual Meeting of the American Society for Surgery of the Hand and the American Society of Hand Therapists, Linda Faye Lehman received the 2005 Paul Wilson Brand Award for Professional Excellence.
We perceive the world through our senses, enjoying the brilliant colour around us, listening to music and well known sounds in the environment, but we also experience the world through the intentional touch of our hands. Hand is not only the terminal part of the vertebrate forelimb when modified as a grasping organ, as in humans. Our hand contributes to our Ego-integration and constitution of a bodily-self during the early stages of development, by touching  our body: "This double touch is a lesson in self discovery", as the psychoanalyst W. Hoffer wrote in 1949. In the adult life, hand appears as the most versatile brain's tool: our hands can really change the world.
Loss or impairment of hand function is often a complex problem, which goes far beyond a simple sensory or motor disorder, affecting person's mind and life. Therefore, we can understand  the importance of hand-therapy also in a mind-body perspective.
This field of research and therapy involves issues and problems ranging from orthopaedics to neurology and psychology, so we think that Linda's global approach to the person, or "wholistic medicine", as she termed it, gives her a special frame for the best synthesis among so many technical, medical and human features.
Here we report the text of message she received last week:
<![if !supportEmptyParas]> <![endif]>
"It is a pleasure inform you of your receipt of the 2005 Paul W. Brand Award for Professional Excellence (official title) to be given at the American Society of Hand Therapist's Annual Meeting in San Antonio. The timing of the Awards Presentations will be Friday September 23, beginning at 10:58 - 11:30 a.m., but please check the final program for any possible time changes. It is my understanding that you will be present at the meeting. Please accept my and the Committee's congratulations.
<![if !supportEmptyParas]> <![endif]>
Best Regards,
Judith Bell Krotoski, OTR, CHT, FAOTA
2005 ASHT Awards and Recognitions Chair"
<![if !supportEmptyParas]> <![endif]>
All BRAIN MIND & LIFE INTERNATIONAL members offer Linda Lehman their congratulations on 2005 Paul W. Brand Award, whishing her all the best for her life, science and mission.

 
<![if !supportEmptyParas]> <![endif]>
BM&L-September 2005
<![if !supportEmptyParas]> <![endif]>
<![if !supportEmptyParas]> <![endif]>
<![if !supportEmptyParas]> <![endif]>